Most wheat products on the market today are highly processed and sprayed with the harmful chemical glyphosate. Many people also have sensitivities to wheat or the final product after treatment and processing. Ancient grains, cultivated by different native cultures around the globe, provide nutritious options for meeting your carbohydrate cravings.
Black rice, also known as "Forbidden" or "Emperor's" rice because it was used as a tribute food for royalty in ancient China,  is rich in anthocyanins. One study shows consuming it regularly reduced arterial plaque. So try colorful rice next time instead of white.
Millet is described in the Bible as a grain grown in the Hanging Gardens of Babylon and was used to make bread. It's gluten free and has a nutty taste and a fluffy texture. Millet can be cooked up for a breakfast cereal (with some dried figs, ginger and cinnamon perhaps), can be used in baking or frying batter, or added to a recipe for stuffed squash. Once you get a taste for its flavor, you'll be able to get more creative and use it in other recipes.
I've crunched my way through a bag of blue corn tortilla chips without even knowing how nutritious they were. Blue corn, rich in anthocyanins like black rice, is lower on the glycemic index (good for people watching blood sugar) and contains more protein, zinc, and iron than white and yellow corns. It's origins lie in the American Southwest and Central and South America. The Hopi Indians used blue corn in religious rituals and still use it today to cook piki bread. Add some anthocyanin color to your next breakfast by making your pancakes or muffins with blue corn.
Quinoa dates back to the Inca Empire in Peru and has just recently been recognized as a superfood. It's gluten free, protein-rich, and contains all nine essential amino acids. In addition, it's rich in fiber, B-vitamins, magnesium, iron, potassium, calcium, vitamin E, and phosphorus. Quinoa also contains abundant flavonoids, which fight down inflammation and the proliferation of cancer cells. Quinoa can be added to smoothies, eaten like oatmeal, added to nutrition bars and used in place of other kinds of pasta for cooking.
Purple barley, a dietary mainstay in ancient Tibet and the Middle East, is high in protein and has a low glycemic index. It also contains important vitamins and minerals potassium, iron, calcium, selenium, phosphorus, copper and manganese. It's a great addition to soups, salads, and pilafs. Want some for breakfast? Grind it up and use it as flour for your favorite pancake, muffin or waffle recipe.
Amaranth was a favorite of the Aztecs and is gluten-free and is rich in protein and the amino acid, lysine. This grain they called huautli played an important role in religious rituals. Amaranth was eventually outlawed by Spanish conquistadors. But it's made a comeback in recent years. In Mexico, people mix it with honey to create the Latin version of rice crispy treats. Many recipes using amaranth are available online including ones for amaranth pancakes and amaranth fish sticks.
Add some of these new foods to your diet and start reaping the taste and health benefits today.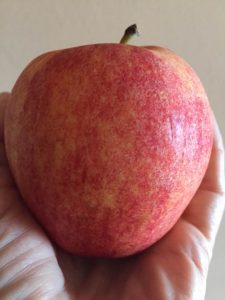 I'm a big believer in eating real food. A typical breakfast for me consists of organic oats – topped with sliced banana, blueberries, chia seeds and walnuts – and drizzled with whole organic milk. Favorite lunches are 1) plain yogurt blended with papaya chunks and 2)a plate of organic corn tortilla chips topped with melted cheese, salsa with avocado, and pinto beans. For dinner, I usually saute different varieties of vegetables with chicken or fish. I almost always cook with olive or coconut oils.
While I work hard to eat and find places I can buy an abundance of real foods, the food industry, media and general public continue to sabotage these efforts. Food companies know how to make food that stimulates your taste buds, often to the point that they lose a taste for real food. Food with excessive sugar, fat and flavorings tested to "addict" eaters is known as hyperpalatable.  Recognizing that many people are making an effort to eat healthier, food companies are producing products that sound healthy, but really aren't. And the sad thing about this is that magazines are writing features that are nothing short of advertorials for these convenience foods. It feels to me like they have sold out. One feature I read recently even went as far as to insult a reader who chooses the "sit down bowl of oatmeal" over rushing out the door and eating a bar on the way to an appointment. Wow. I'll take my bowl of oatmeal any day over bars that have xantham gum and "natural" flavors, which are not really natural at all and can contain a wide range of chemicals. Some of the foods mentioned in articles contain aspartame and sucralose, chemicals that I've established give me horrible migraines. How painful is it to get up fifteen minutes early so you can eat your meal at the table instead of in the car (and possibly feel a whole lot better the rest of the day as a result of this choice)? I'll leave that for you to decide.
If grab and go is all that matters to you, then some of the "healthy" items in plastic packages that the fitness magazines boast about might do it for you. I'll give them this much – they're better than a greasy burger or a fake shake at a fast food restaurant! But I'm not interested in jumping on this convenience food band wagon that too many fitness magazines are pushing us to jump on. One reason I didn't renew my subscription to IDEA Fitness Journal is that I was so turned off by the rash of nutrition features lately, which encourage fitness leaders to consume these packed foods, serve them to their families and spread the word about them to their class participants and clients. So many fresh food meals take only minutes to create and taste so delicious! As for me? I'll continue to encourage everyone within my circle to eat as close to the source so they can reap the feel-and-look-good benefits this choice has to offer.
If you have good intentions of exercising every day and most of the time it never happens, you're not alone. 80 percent of Americans do not meet the recommended activity levels for strength training and aerobic exercise.
One way to turn this around is to plan your week ahead of time for activity instead of having a vague plan to work out "sometime" during the day. A second way is to work short bouts of activity into your day so it adds up to enough to give you health benefits. Here are some suggestions:
Sunday night, set up a schedule for the week. For example, my typical week looks like this. In Tucson, I swim an hour on Tuesday, Thursday, and Saturday about 6:30 or 7 AM. On Monday and Wednesday, I teach yoga classes and take a thirty-minute walk. On Friday, I teach a dance-aerobics class. When I spend time at our condo in Mexico, I swim in the ocean for 30-60 minutes every morning upon waking and walk for an hour every evening. When the weather is good, I kayak so I watch the sea and choose a day or two a week to go out for 2-3 hours. I have more time to exercise than most people, but here's what my IT manager husband's workout schedule looks like…Monday, Wednesday and Friday – Masters swimming workout 5-6 AM. Tuesday and Thursday 5-5:45 AM run about 3 miles. 3 evenings after work, he goes to the gym to lift weights.
Participate in classes offered at your work (my husband sometimes does this once or twice a week).
To work in short bouts (aiming to achieve about 30 minutes of total movement during the day), consider these as options… Walk outside or the up and down the halls or stairs at work during part of your lunch hour. Do a short walk before work. Walk or bicycle after you get home from work. Purchase a stationary bicycle or treadmill for home use and USE IT. Listen to your favorite playlists or watch the news or other programs you like on TV to stay motivated. Anytime you can be active while watching TV is better. In general, most Americans spend too much time parked in front of computers and the TV. When my children were infants, I used to do exercise DVDs and also had a bench step so I could do that while I watched TV.
Keep in mind that getting the body in motion is the hardest part. Once you get in the habit of moving a lot, it becomes a habit and your body crave the healthy movement that it needs to function optimally. Today, I'm in Mexico, about to face Tropical Storm Lidia. So I stayed inside and did a Vinyasa Yoga practice and plan to do a lot of housework to stay moving today. If you have questions on how to get started or want to share your secrets with others, please feel free to comment. I hope you take steps to care for yourself today!